The votes are in! This month, pro_ takes the crown for their historic take on Skald's mead bottle label.
Based in Scotland's Shetland Islands, the brewery brews mead in tribute to their Viking history. The brewery wanted this particular design to use the Viking legend of "The Mead of Poetry" for inspiration, which pro_ certainly took to heart.
Let's check out pro_'s design one more time: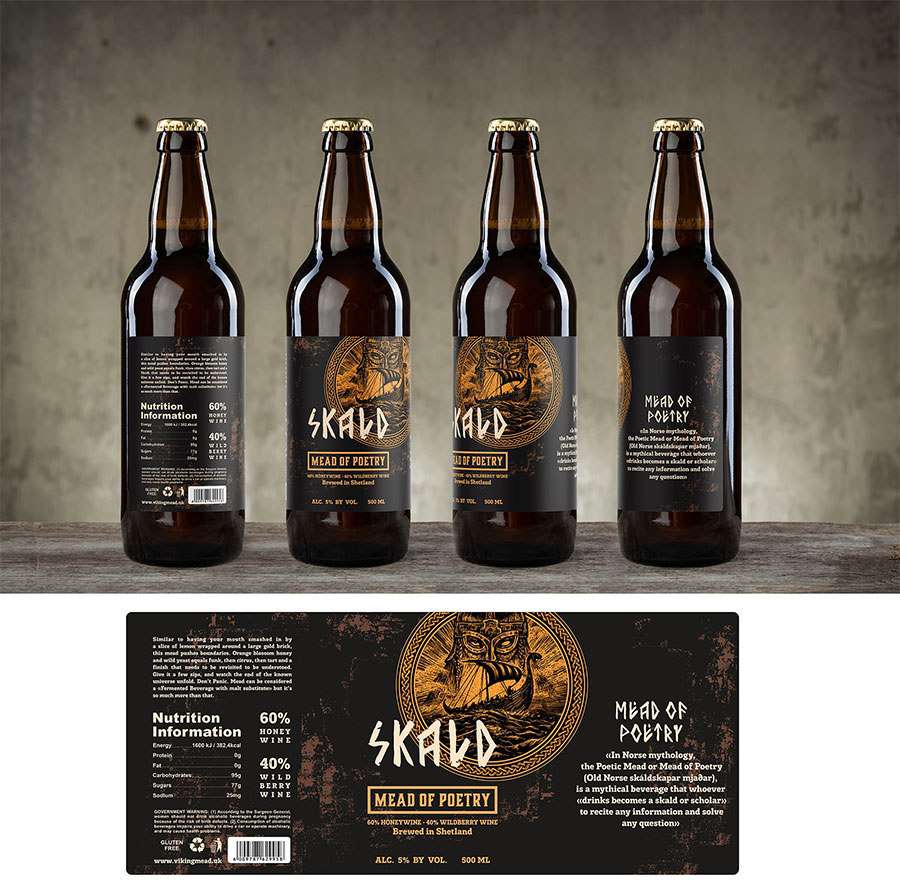 And let's give all of this month's nominees a round of applause:
All of our nominees will receive a 99designs t-shirt and a design book. Congrats!
Thanks to everyone that participated this month!